Morin, Carole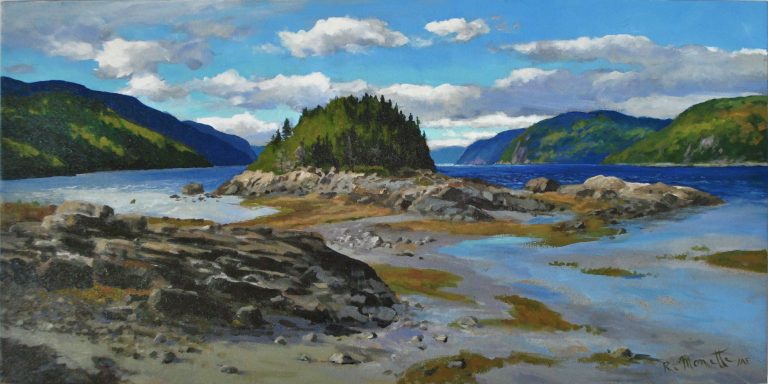 Exhibitions and reading, among other things, nourish her artistic practice. Places also provide her with impressions and feelings. Since 2009, Carole Morin divides her time between Montréal and Barcelona (Spain), the latter being an important source of inspiration for her.
She creates like a poet, expressing herself through her sensibility. She glues, paints, assembles colors, lines, pieces of paper, cut-out images. She sets them free to find their place on the canvas.
Her work questions in particular the notion of "traces". Following the postmodern way, she draws some stylistics from the Masters. The work of Gaudí, Miró, Tàpies and Kandinsky attracts her attention.  Also, like the Surrealists used to do, she puts all types of paper (newspapers, Japanese paper, etc.) on the canvas.
Cultural Barcelona is characterized by its ongoing concern for design and beauty; its special light, green areas, the sea and the friendliness of its people are subtly evoked in her Coloraines de Poblenou series, «traces» of her recurring visits to the city.
Carole Morin has a wide training in visual arts. She studied Visual Art and Art History (Université du Québec à Montréal), later taking creativity workshops (artist Seymour Segal, Montréal). Dance and theatre improvisation (The Moving Center, New York) are also part of her background. Her primary medium is painting, but she also experiments with print-making and digital printing (Atelier Graff, Montréal).
Her first professional exhibition was in 2005. To date, she has ten solo exhibitions and more than twenty selected group exhibitions to her name. Her work has been shown in Canada (Montréal, Québec, Toronto, Estrie) and in Spain (Barcelona); and is part of public, corporate and private collections.