Boudro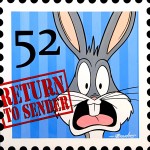 Through the artist Boudro, New York bursts into view, grabs us as we pass by, and turns us into participants. The noise of the city—and not just the cacophony but a sort of noise built out of color and motion and constant, changing narrative—is the pulse of Boudro's paintings. He is a pop artist through and through, counting among his influences Andy Warhol, Keith Haring, Roy Lichtenstein, and James Rosenquist, but his muse is forever New York City, and it makes of him a romantic of the truest kind.
The main character in much of Boudro's work is New York's famous Checker Cab. The Montreal-based artist's earliest visits to the city left him enamored of that Big Apple icon that has since disappeared from its streets. They became the star of his vivacious, electric compositions—appearing like the boldly colored and good-natured protagonist of a Sunday comic. These taxis are showcased in his puzzle-piece art—bright, chaotic jumbles of New York's flash and sizzle composed in jigsaw puzzle shapes masterfully pieced together. Included in one, for instance, are not only the Checker Cab but also the instantly recognizable Starbucks and Coca-Cola logos, the marquees from Broadway shows that are now in production, and a comic strip-style rendering of a woman's face caught in one of life's melodramas, à la Lichtenstein. The images are rendered in a smart, stimulating collage that messes with perspective—as does the larger puzzle of the real New York. The effect on us as viewers is both dizzying and energizing, not unlike the effect of the city itself, even for longtime residents.
Boudro captures the city's Sturm und Drang—and pure, loud delights—in his totems, as well: long, narrow paintings meant to reflect New York's skyscrapers and narrow byways. The friendly Checker Cab turns up in these, too, along with splashes of commercialism, cartoons, and logos. The sides of these paintings are decorated in a black and white checkerboard, further homage to the old taxis and the romance of a disappearing New York.
Boudro orders the city's chaos in his commanding "mosaics," which consist of 25 individual squares organized in one large, perfect square. Mixed in with his usual Broadway shows, storefront signs, and taxis are more workaday symbols—a subway sign, a traffic light, an American flag. The effect is not unlike the feeling of standing near the center of Times Square with its jumble of traffic, advertising, theatrics, and money-making efforts. Times Square is a part of New York that never takes itself too seriously—it is what it is—and Boudro tells that straight-shooting story in these great walls of color and form. In these and in all of his work, he brings to life the everyday popular culture of the city almost as a newcomer would envision it—Broadway, crowds, shopping, the Yankees—and he manages to parody without poking fun, to remain accessible without turning superficial.
Boudro's appeal is spreading fast. He has a broad following in Québec and the U.S. and is now making waves in Europe, as well. His latest triumph is an installation at Longchamp's flagship store in SoHo. He has recently shown in Paris, had solo exhibitions in New York, and was commissioned by New York's Novotel to create an installation for the hotel's lobby. The artist, like the collages of images he creates, brings an amalgam of experiences to his work; marketing and industrial design as well as a thorough background in painting, sculpture, and serigraphy combine to make up his essence.
This is the kind of artist who comes along infrequently—someone to reinvent the familiar, to romanticize the mundane, to electrify and charge those who stop and stare. He processes the recognizable scenes and symbols of an international city, sees in them the fundamental forms and colors and drive of being human—and makes us all new again.
text of the article Boudro: New York Reinvented by Sarah Davis